Welcome to our website!
Introducing a huge range of Industrial Brushes, Roller Brushes, Circular Wire Brushes (Hard Steel Plate), Cup Brushes (Wooden and Steel Base), Roller Brushes, Circular Wire Brush (Soft), Cup Brushes (Soft), Nylon Cup Brush (any size, any design), Abrasive Nylon Brush and Rollers, Bottle Cleaning Brushes, etc.
About Us

Comprehending the constant rising demand of high quality industrial brushes, R.K. Brush Manufacturing Co. commenced its journey in 1972. Since then, we have been serving the industry as an expert exporter, manufacturer and supplier of different types of brushes. Our company offers varieties of brushes depending on customers' specific requirements. Some of the products we offer consist of Roller Brushes, Letter Writing Brushes, Roller Brushes, Round and Hockey Type, Bottle Cleaning Brushes, Nylon Cup Brush, Tube and Boiler Cleaning Brush, Clock Buff, and many more.

The company has acquired a state-of-the-art infrastructural set-up that steps up the capability and efficiency to fulfill every order within the fixed time period. The set-up is departmentalized into different units like R&D, Manufacturing, Quality Control, Warehouse, and Logistic. All segments are outfitted with sophisticated facilities containing leading-edge technology and multi-purpose machines. Further more, it has housed specialized teams of proficient engineers, experienced quality controller, and other professionals. The in-house workforce is quite familiar with the new manufacturing technologies. It has received membership of various prestigious national agencies such as BCCI, National Small Industries Corporation (NSIC) and Small Scale Industries (SSI).
Most Popular Products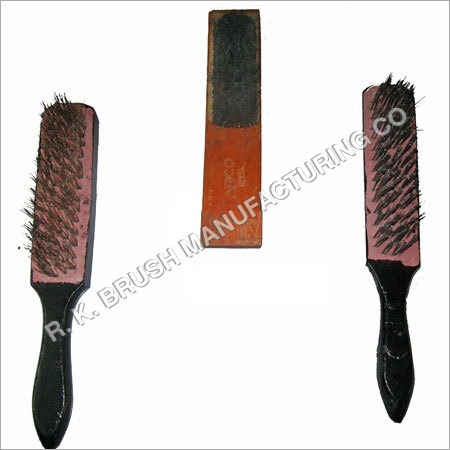 These Foundry Brushes are manufactured with the use of high grade raw materials and contemporary techniques by our dexterous professionals. Ideal for casting and foundry applications, the provided brushes are widely used by customers for cleaning the surface of metal. Available at budget friendly prices, these Foundry Brushes have convenient usage, comfortable grip and rigid bristles.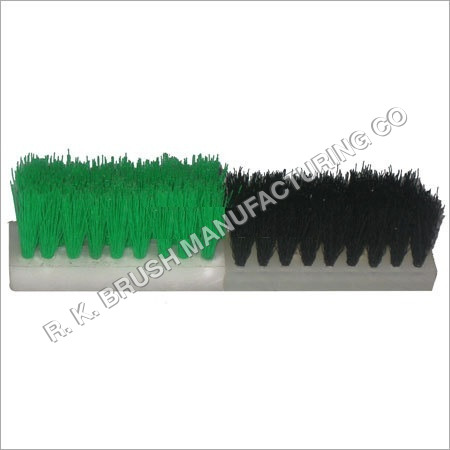 With an objective to serve clients in the best possible manner, we are engrossed to offer a wide gamut of Flat Cleaning Brushes. For removing undesired materials from machine surface, the provided brushes are used by customers. These brushes are manufactured using top notch quality raw materials and avant-garde techniques. The offered Flat Cleaning Brushes are highly admired for their soft bristles and easy usage.